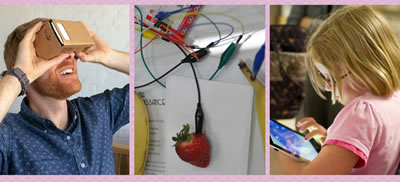 Tech Days Workshop
Sorry, registration closed at 5:00pm Friday, September 21, 2018
We're offering a variety of technology sessions, all in one day!  You, your staff, and trustees are invited to attend.
Date: Thursday, September 27, 2018
Time: 8:30am - 3:30pm
Location: Franklin Public Library, 9151 West Loomis Road, Franklin, WI (map)
This workshop is full of good stuff for you to learn & take back to your library.  Here's the schedule:
8:30 - 9:20am — sign in, and light refreshments
9:25 - 9:30am — welcome, orientation, and introductions
9:30 - Noon —
Preparing for the Future: Technology to Watch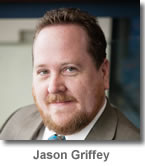 Join Jason Griffey for a presentation devoted to the new and the emerging in the technology realm.  Jason will walk you through the technologies most likely to change the world over the next decade, and give you a leg up in understanding how they are likely to change your communities and your library. From Augmented Reality to Blockchain, Jason will explain the technology and its applications so that you can be prepared for whatever comes your way.
Presenter: Jason Griffey is the founder and principal at
Evenly Distributed
, a technology consulting and creation firm for libraries.  Named a
Library Journal Mover & Shaker in 2009
,  Jason has written and spoken internationally on topics such as the future of technology and libraries, decentralization and the Blockchain, privacy, copyright, and intellectual property.  He is one of eight winners of the
Knight Foundation News Challenge for Libraries
for the
Measure the Future project
open hardware project designed to provide actionable-use metrics for library spaces.  Jason is an
Affiliate Fellow at the Berkman Klein Center for Internet & Society at Harvard University
, and has written extensively on technology and libraries, including
multiple books
and
a series of full-periodical issues
on technology topics.  He is the creator and director of
The LibraryBox Project
, an open source portable digital file distribution system.  Jason can be
stalked online
, and spends his free time with his daughter Eliza, reading, obsessing over gadgets, and preparing for the inevitable zombie uprising.
12:15 - 1pm — catered lunch: $12. We'll have a taco bar and dessert + soda & water. If you don't want to buy lunch, you can bring your own and store it in the fridge.
1:15 - 2:15pm — choose one of these breakout sessions:
•
Makerspace IYL
  Claire and Diane will share how the Irvin L Young Memorial Library created and kept their Makerspace and STEM Kit collection on a "real life" budget. It would be great if someone threw thousands of dollars at your library and said "go have a Makerspace" but for most of us that is not the case!  Presenters: Claire Tidwell (Makerspace & Programming Librarian, Irvin L Young Memorial Library, Whitewater) and Diane Jaroch (Assistant Director & Adult Services Librarian, Irvin L Young Memorial Library, Whitewater) 
[ youth services interest ]
•
Ransomware, Data Breaches and the Public Library
.  Libraries need to function in the cyberlandscape whether we want to or not.  Amber will discuss where we are as a community, and what has happened to the libraries that have suffered data breaches.  Attend this session to learn about the real cost of a breach vs. the cost of prevention.  Presenter: Amber McCrea (System Support Specialist, Generac Power Systems, Delavan)
2:30 - 3:30pm — choose one of these breakout sessions:
•
Using Technology to Engage Teens in Summer Learning.
  Two years ago, the Milwaukee Public Library re-vamped their Teen Summer Reading program to include technology-driven competitions. In 2017 they hosted a city wide Digital Book Trailer Competition, in 2018 a Beats and Rhymes Sound Mixing Competition, and they are gearing up for a City Wide Game Jam in 2019.  What is the research that supports this type of programming?  What sort of technology is needed, and who are the partners that make these events possible?  What are the results so far?  We'll cover these questions and more, plus time to discuss ways that you might do something similar in your community.  Presenters: Petra Duecker (Teen Education and Outreach Specialist, Milwaukee Public Library) and Jenny Plevin (Faculty Supervisor, doc|UWM at University of Wisconsin, Milwaukee) 
[ youth services interest ]
•
Tech Try Time. 
Attend this session for hands-on time with different technologies and gadgets that can be used in your library.  We'll have all the gear you need to try new apps, make green screen and stop-motion videos, and more!  Maximum attendees: 30.
This session is full, but you may choose it on the registration form if you would like your name on the waiting list
Continuing education contact hours for the full day:
- Technology-related contact hours: 6
- Total contact hours: 6
The Tech Days East workshop series is coordinated and sponsored by the Winnefox Library System, Outagamie-Waupaca Library System, Manitowoc-Calumet Library System, Nicolet Federated Library System, South Central Library System, the Southeastern Wisconsin (SEWI) library systems – Arrowhead Library System, Bridges Library System, Kenosha County Library System, Lakeshores Library System, Milwaukee County Federated Library System, Monarch Library System – and the Wisconsin Department of Public Instruction (DPI) Public Library Development Team, with funding support from the Institute of Museum and Library Services.
All participants and presenters at the Tech Days East workshop series are required to accept our code of conduct; it's a fast read, and is intended to help everyone feel welcome, valued, and comfortable.
Register using the form below: