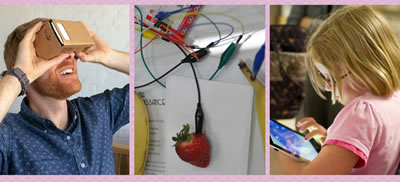 Tech Days Workshop
Sorry, registration closed at 5:00pm Friday, September 21, 2018
We're offering a variety of technology sessions, all in one day!  You, your staff, and trustees are invited to attend.
Date: Wednesday, September 26, 2018
Time: 8:30am - 3:30pm
Location: Gordon Bubolz Nature Preserve, 4815 N Lynndale Drive, Appleton (map)
This workshop is full of good stuff for you to learn & take back to your library.  Here's the schedule:
8:30 - 9:20am — sign in, and light refreshments (coffee & muffins)
9:25 - 9:30am — welcome, orientation, and introductions
9:30 - Noon —
Preparing for the Future: Technology to Watch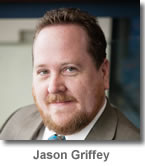 Join Jason Griffey for a presentation devoted to the new and the emerging in the technology realm.  Jason will walk you through the technologies most likely to change the world over the next decade, and give you a leg up in understanding how they are likely to change your communities and your library. From Augmented Reality to Blockchain, Jason will explain the technology and its applications so that you can be prepared for whatever comes your way.
Presenter: Jason Griffey is the founder and principal at
Evenly Distributed
, a technology consulting and creation firm for libraries.  Named a
Library Journal Mover & Shaker in 2009
,  Jason has written and spoken internationally on topics such as the future of technology and libraries, decentralization and the Blockchain, privacy, copyright, and intellectual property.  He is one of eight winners of the
Knight Foundation News Challenge for Libraries
for the
Measure the Future project
open hardware project designed to provide actionable-use metrics for library spaces.  Jason is an
Affiliate Fellow at the Berkman Klein Center for Internet & Society at Harvard University
, and has written extensively on technology and libraries, including
multiple books
and
a series of full-periodical issues
on technology topics.  He is the creator and director of
The LibraryBox Project
, an open source portable digital file distribution system.  Jason can be
stalked online
, and spends his free time with his daughter Eliza, reading, obsessing over gadgets, and preparing for the inevitable zombie uprising.
12:15 - 1pm — catered lunch: $12 payable onsite the day of the workshop.  We'll have Wisconsin-style brats, grilled chicken breast, veggie burgers, potato salad, baked beans, fresh fruit salad, brownies, lemonade, and iced tea.
1:15 - 2:15pm — choose one of these breakout sessions:
•
WIT4Girls - A Program to Inspire Young Women with Technology.
  WIT4Girls offers a free, reusable curriculum designed to excite, inspire and engage young women with technology.  Through positive female mentorship, WIT4Girls helps girls see how their innovative ideas can lead to limitless opportunities in technology careers.  Learn how easy it is to implement this program in your library.  Presenters: Maggie Mueller (Teen Services Librarian, Oshkosh Public Library) and a representative from Women in Technology Wisconsin, Inc. (WIT) 
[ youth services interest ]
•
I've Installed WordPress ... Now What?
WordPress is the #1 content management software (CMS) for website development.  Absolute WordPress beginners, get up to speed. Timid tinkerers, find out what else you can do.  Wizards, come share your knowledge with the group.  We'll start with a brief tour of the dashboard and an explanation of WordPress lingo. Then we'll dive into themes and plug-ins, including those that can help secure your site.  If you feel the need to tinker, we'll look at what you need to know.  Come ready to share the cool plug-ins you've found and the neat hacks you've done.  Presenter: Francis Beaumier (IT Specialist, Brown County Library)
2:30 - 3:30pm — choose one of these breakout sessions:
•
Online Anytime Facebook Book Club.
  This session will demonstrate how a free, easily-accessible service like Facebook Live can be used to serve patron needs, beyond the walls of the library.  Sara will discuss the Oshkosh Public Library's "Online Anytime Book Club", which was created to fill the need of patrons for a low-commitment, "anytime, anywhere" book discussion.  The monthly book club uses a Facebook Live video session to discuss books that fit around a particular theme, and each session is recorded so that people can participate in the club at their own convenience.  Presenter: Sara Kumerow (Digital Services Librarian, Oshkosh Public Library)
• Tech Mix – Two Topics in One Hour:
1) Say "Hello" to Starlings.
  Starling wearable devices record the number of words said to babies and young children, to give parents and caregivers early literacy tips, daily word count goals, and more!  Made of water-resistant plastic and about the size of a pacifier, you can think of them as a Fitbit that tallies spoken words instead of steps.  Julia and Betty will talk about how they found out about Starlings, how Manitowoc Public Library circulates them, the pros and cons of working with the devices, and how you could circulate them at your library.  Presenters: Julia Lee (Youth Services Manager, Manitowoc Public Library) and Betty Schwede (Youth Services Associate, Manitowoc Public Library) 
[ youth services interest ]
2) Add HTTPS to Your Website for Free in 15 Minutes!
  According to TechSoup, "By July of this year, websites that are not encrypted with web addresses that begin with HTTPS will get a "not secure" label in their address bar by Google Chrome."  Luckily, adding that padlock is free and not too painful. In this session, Francis will add HTTPS to a website right before your eyes.  You won't leave an SSL expert, but you will come away with an idea of what the process entails, and why it's something you want to do. Hopefully this'll give you enough ammo to give the IT person in your life a little nudge.  Presenter: Francis Beaumier (IT Specialist, Brown County Library
Continuing education contact hours for the full day:
- Technology-related contact hours: 6
- Total contact hours: 6
The Tech Days East workshop series is coordinated and sponsored by the Winnefox Library System, Outagamie-Waupaca Library System, Manitowoc-Calumet Library System, Nicolet Federated Library System, South Central Library System, the Southeastern Wisconsin (SEWI) library systems – Arrowhead Library System, Bridges Library System, Kenosha County Library System, Lakeshores Library System, Milwaukee County Federated Library System, Monarch Library System – and the Wisconsin Department of Public Instruction (DPI) Public Library Development Team, with funding support from the Institute of Museum and Library Services.
All participants and presenters at the Tech Days East workshop series are required to accept our code of conduct; it's a fast read, and is intended to help everyone feel welcome, valued, and comfortable.
Register using the form below: