Submitted by smith on
Salutations!
Today's Topic: Googling for Library Books, Or, helping patrons use your library instead of Amazon. Pt. I
When patrons want to get a book/DVD/whatever, what's their first stop? Google. And what is Google's top result usually? An ad for the item on Amazon and a table on the right with info about the item. What if those things led the patron to the catalog and your library?   Read More...
Of course, the most obvious way to check if the library owns something before buying is to check our catalog.  But patrons don't always think of the library first. Google is so pervasive that the word is now listed in Webster's dictionary with various tenses and parts of speech!
Fortunately, we have "linked" our bib records to make them more googleable. Do a Google search for "To Fetch a Thief."  What do you get?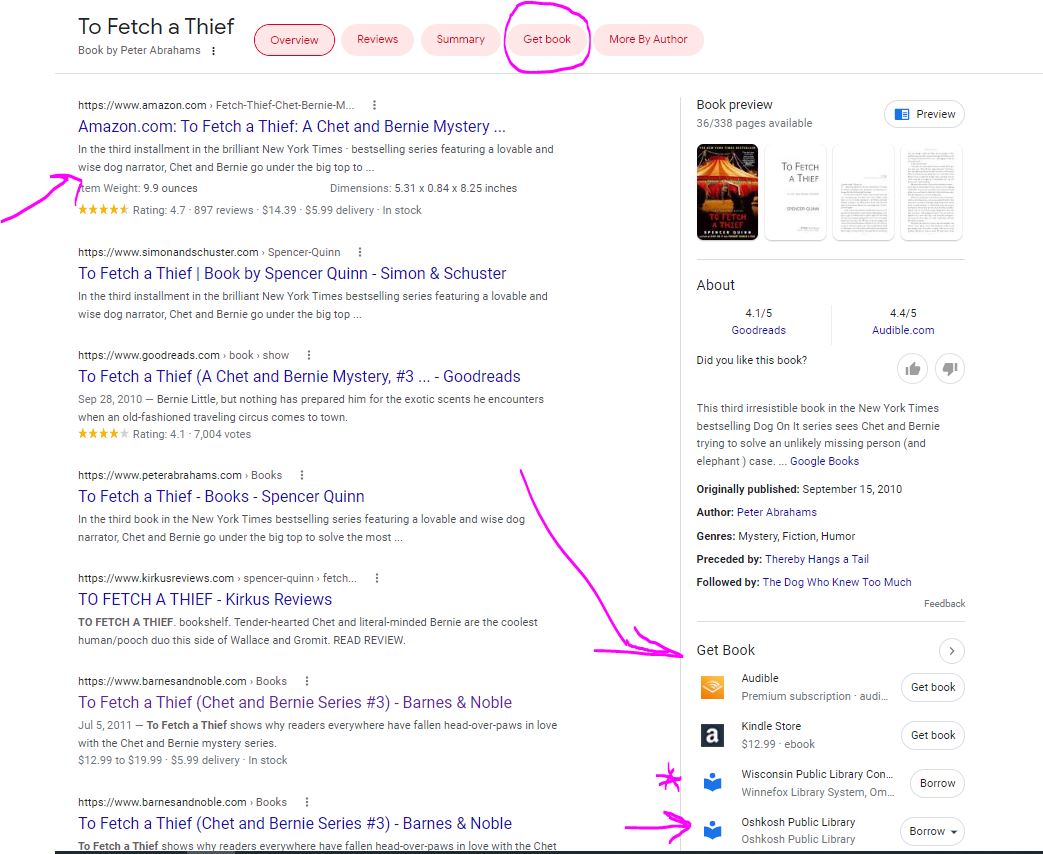 There it all is: the Amazon ad, the Knowlege Graph, and now there is also a "Get Book" button at the top of the results. In addition to the button, there is also the "Get Book" section of the Knowledge Graph on the right side--it shows the top few options. If you click on the "Get Book" button or on the right arrow in the Get Book section of the Knowledge Graph, it takes you to the Get Book page: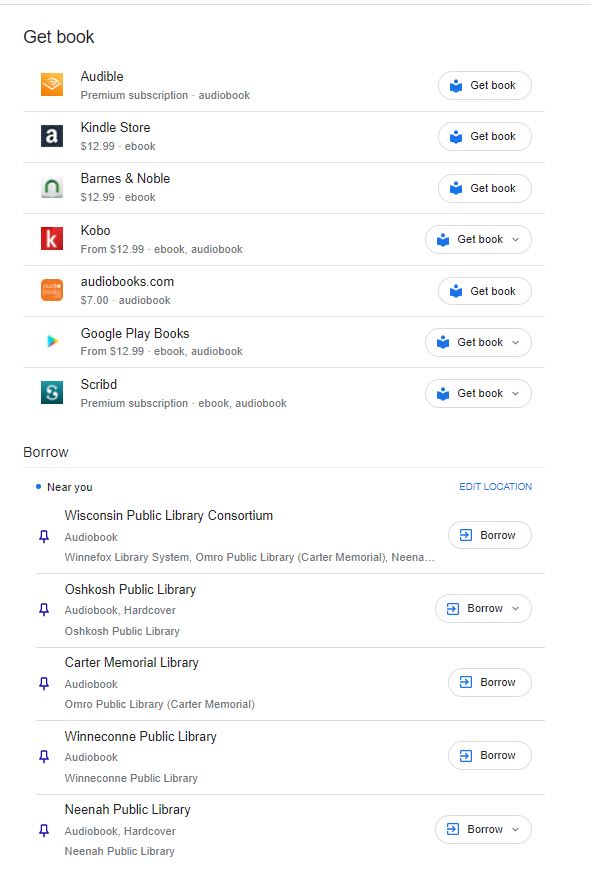 Clicking on the "Borrow" button next to one of our libraries and selecting the deisred format links back to our catalog. Clicking the "Borrow" button next to the Wisconsin Public Library Consortium takes one to the title in Overdrive.
Google doesn't always find everything we own and does a much more complete job indexing Overdrive titles. But, it's a start. At least it gets folks to our catalog and they can search in more detail once there. 
That's it for this week...
Share & Enjoy!
Karla