Creative Fundraising for Trustees, Friends of the Library, and Other Volunteers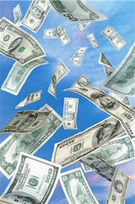 A workshop open to library board trustees, volunteers, and other interested parties from area libraries.
Date: Wednesday evening, April 13, 2011
Time: 4 - 8pm (4 - 5pm complimentary light supper; 5 - 8pm presentation)
Location: Ripon Public Library, 120 Jefferson Street, Ripon (map & driving directions)
Presenter: Boris Frank
At this workshop you'll learn...
• Creative fundraising for libraries, including ideas for small rural public libraries that don't have many staff.
• The role of trustees and volunteers in fundraising on their library's behalf; ways they can be empowered to do so.
• How to raise funds in communities where there's a real or perceived lack of corporations and/or foundations that might otherwise exist in larger communities.
• Answers to your specific questions – use the registration form to submit them ahead of time.
A complimentary light supper will be served at 4pm; the presentation will begin at 5pm.
Boris Frank is a nationwide consultant who has over 40 years of non-profit experience, including 25 years of teaching non-profit management and fundraising for the University of Wisconsin system. He's actively involved as a volunteer, currently serving as a trustee on four boards, and as a president on two.
This workshop is sponsored by the Winnefox Library System.
Questions? Contact Joy Schwarz at 920-236-5218 or Mark Arend at 920-236-5222.