Date: Tuesday, February 13, 2018
Time: 9 – 11am
Location: Berlin Public Library, Kay Swan meeting room (2nd floor), 121 W Park Ave, Berlin, WI (map)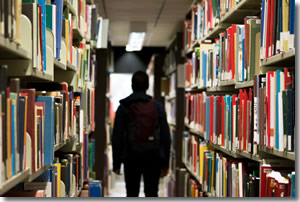 Library staff strive to welcome everyone, but not all behaviors are welcome. There needs to be a balance between offering an open door to all community members, and ensuring a safe and secure environment for staff and patrons. A wide variety of patron actions can prove disruptive and dangerous, from drug use and public intoxication to abusive language. 
Participants of this workshop will return to their library having learned these skills:
how to keep yourself safe
things to watch out for
how to react
ways to minimize danger
things you can do to improve safety
Staff from all public libraries in the Winnefox and OWLS area are welcome to attend. This presentation will be of high interest to:
staff whose library is located in a small, isolated, or rural community
staff who work alone
Presenter: Detective Chad Holdorf, Green Lake County Sheriff's Office
Continuing education contact hours: 2
This workshop is sponsored by the Winnefox Library System.

StepsToStaffSafety-slides.pdf