Youth Services and Summer Library Program 2016 Workshop
Date: Tuesday December 1, 2015
Location: Ripon Public Library (Silver Creek Meeting Room), 120 Jefferson Street, Ripon (map)
| | |
| --- | --- |
| Schedule: |   |
| 9am | coffee & conversation |
| 9:30 - 11am | SLP 2016 |
| 11 - 11:15am | Update on Winnefox support for printing |
| 11:15am - 12:30pm   | New media and early literacy |
| 12:30pm | WYS Guys meet-up and brown bag discussion |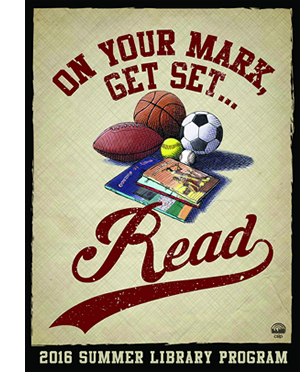 Summer Library Program 2016: Sue Abrahamson will share ideas for engaging library programs, literary-rich activities, outreach programming & effective incentives that work well with the SLP 2016 themes of Wellness, Fitness, and Sports. She'll include ideas that will appeal to youth; from early learners to teens.
Update on Winnefox support for SLP printing: Julie Schmude will answer your questions about changes to the WLS printing service.
New media and early literacy: Becky Pfile and Liz Tubman will provide hands-on instruction for using apps in storytime, and talk about the role of librarians as new media mentors for families & caregivers. Bring the mobile device of your choice so you can try some new apps!
WYS Guys meet-up: Marie Boleman will moderate a Winnefox Youth Services brown-bag discussion. Bring a lunch; complimentary bottled water & sodas will be provided.
Presenters:
Sue Abrahamson, Children's Librarian at Waupaca Area Public Library
Julie Schmude, Administrative Coordinator at Winnefox Library System
Becky Pfile, Director of Endeavor Public Library
Liz Tubman, Children's Librarian at Menasha Public Library
Marie Boleman, Youth Services Liaison for Winnefox and Head of Children's and Family Outreach Services for Oshkosh Public Library
Continuing education contact hours: 4
This workshop is sponsored by the Winnefox Library System.