Helping Yourself & Others Workshop
Sorry, this workshop has been cancelled.
We hope to reschedule it in Spring 2020.
Date: Tuesday, October 29, 2019
Time: 1 - 3:30pm (12:30pm check in and light refreshments)
Location: Oshkosh Public Library, Meeting Rooms AB (lower level), 106 Washington Ave., Oshkosh, 54901 (map)
Thiis workshop covers these two topics:
1. Helping Yourself: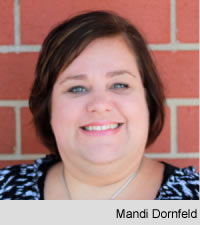 Building Resilience
Resilience is defined as the process of adapting well in the face of adversity, trauma, tragedy, threats, or significant sources of stress. This definition is a shift away from surviving a stressor to thriving with adversity.
This training will be a strengths-based approach to thinking about resilience.
It will provide you with a map to increased resilience and well-being.
You will learn the skills you need to increase your resilience.
You'll take away new tools to weather the challenges that life brings to you.
Presenter: Mandi Dornfeld, Human Development and Relationships Educator, Extension Winnebago County, Oshkosh.
2. Helping Others: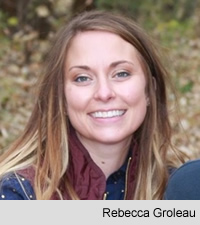 Serving People with Alzheimer's and Other Dementias
Over five million Americans are already diagnosed with Alzheimer's and other dementias, and this number is expected to grow dramatically as Baby Boomers age. As these numbers increase, libraries are faced with the challenge of providing resources to both those with the disease and their caregivers. While some people move to residential care facilities, most of those affected live at home in their communities.
By attending this workshop, you will:
Recognize dementia as a disability that can be accommodated with patience and kindness.
Learn how dementia may affect your customers and program participants.
See what it is like to live with dementia, and then turn that understanding into action.
Help your library be part of a dementia-friendly community where people with Alzheimer's and other dementias can remain active and safe, and caregivers can feel supported.
Presenter: Rebecca Groleau, Dementia Care Specialist, Aging and Disability Resource Center of Winnebago County.
Continuing education contact hours: 2.5
This workshop is sponsored by the Oshkosh Public Library and the Winnefox Library System.