Date:
Thursday, January 26, 2017 -

9:00am

to

5:00pm
This is the third of three days of 1-hour webinars that are part of the 2017 Wild Wisconsin Winter Web Conference,  Attend as many as you'd like; there are 19 in all.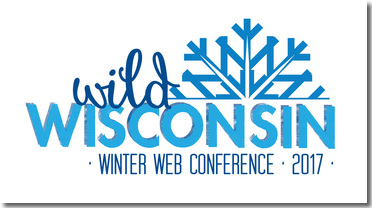 9 am:
How to Do the Extra Mile (When You're Running on Empty)
Register here​
For most librarians, no one asks you to go the extra mile - you just DO, because that's what you're known for. You've got passion, dedication and an unwavering resolve to set the standard of excellence in your organization. But what if you're close to running on empty? Even superstars have battle scars and need to re-charge their batteries.  Learn the six secrets to getting your mojo back in this inspirational webinar.
Presenter: Brenda Viola, Communications Consultant & Motivational Speaker
10:30 am:
​Implementing Core Competencies for Your Library Staff (Library Leadership track)
Register here​
Come hear how one library has successfully implemented a staff competency training. Penny Talbert, Executive Director of the Ephrata Public Library, will review the steps she and her staff used to implement an 11-week training program designed so that everyone on staff could learn to help patrons with any library service competently and confidently.
Presenter: Penny Talbert, Executive Director, Ephrata Public Library; Ephrata, PA
10:30 am:
​Library Maintenance DIY (Small, But Mighty track)
Register here
Keeping the doors open and enough staff to run a small library is a big task in itself. Maintaining a nice looking library on top of that can be difficult for even the most organized library directors.
Curt Beyler works with small branches in his county library system, and he understands the challenge libraries face without a dedicated maintenance person on staff.
From lighting to all-purpose cleaners to sidewalk salt, learn some tips and tricks that can be useful to maintaining a clean and fresh library - no matter what size the staff.
Presenter: Curt Beyler, Maintenance Director, Brown County Library; Green Bay, WI
1 pm:
​On My Honor: Creating an Ethical Work Environment (Library Leadership track)
Register here​
What does it mean to work in an ethical way – both for yourself as a library manager and for those you manage? Join Marge Loch-Wouters as she examines needs vs. wants in library leadership, empowering employees to lead more ethical work lives, the push-pull of servant-leader and leader-first paradigms within an institution, and practical ways to create a positive, ethical work environment.
Presenter: Marge Loch-Wouters, Founder, Loch-Works Consulting; La Crescent, MN
1 pm:
The Myth of a Work-Life Balance for a Small Library Director (Small, But Mighty track)
Register here​
Join Cindy's quest to prove that no one can have it all, especially not as the director of a small library. We CAN do it all; we prove that every day. But do we do it all perfectly and on-time with a smile on our faces each and every one of those days? Hell no. Give up on perfect. Give up on on-time. Live with the guilt of missing either a meeting or a family dinner. But keep that smile on your face. Explore ideas around delegation, collaboration and living with a job done well-enough.
Presenter: Cindy Fesemeyer, Director, Columbus Public Library; Columbus, WI
​
2:30 pm:
You Can Do It: Coaching and Disciplining Library Employees (Library Leadership track)
Register here​
Supervisors, managers, and team leaders all spend a lot of time working with other people—coaching them, managing them, leading them, and sometimes disciplining them.  This webinar will give you a fresh perspective on people management whether you're a new supervisor, want to understand how coaching and discipline work, or are facing a tricky situation with an employee. Learn how your awesome coaching skills can help people learn new abilities or address poor performance. If coaching isn't working, or the employee's performance leaves much  to be desired, discipline may be in order. Find out how progressive discipline works as  an escalating range of responses to employee performance problems. The coaching-discipline dual approach to managing the people who work for you can be successful in both union and non-union workplaces. In addition to learning the benefits of these approaches, also learn how to approach the sometimes unpleasant conversations, insubordination, bullying, and other workplace difficulties. It's hard—but you can do it!
Presenter: Sarah Houghton, Director, San Rafael Public Library; San Rafael, CA
​
2:30 pm:
​Dealing with Challenging Patrons: Safety and Security in Our Libraries (Small, But Mighty track)
Register here​
Listen to a webinar with one of the leading national experts on library safety and security.   Dr. Steve Albrecht has trained thousands of library employees on the do's and don'ts of handling difficult patrons, transients, crooks, Internet hogs, and others who want to disrupt the library environment.  His popular program offers practical, realistic tools which will make your facility a better, safer place to work.  Enjoy Steve's real-life experiences as a law enforcement officer, mixed with his use of humor, knowledge of workplace behavior, security measures, and how to activate your "high-risk" customer service skills. This is a fast-paced, entertaining, and empowering webinar program, designed specifically for library staffers.
Presenter: Dr. Steve Albrecht, Author and Consultant, Alpine, CA
4 pm:
Trigger Decks
Register here​
Trigger Decks is mini-presentations on a variety of topics by 5 different people. These short spiels should "trigger" ideas for the audience members. Sounds easy, right? Wrong. The presenters will be at the mercy of a moderator who might, or might not, add in bonus slides, take away slides and create star wipe transitions.
But what will these random slides be? Where will they appear? How will the presenter incorporate these sudden changes into their talk?  We'll find out.  Audience members will then vote for the Trigger Decks Champion! ​​