Date:
Tuesday, January 24, 2017 -

1:00pm

to

2:00pm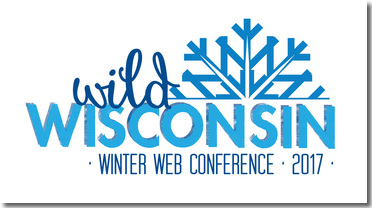 This opening keynote "Sustainable Thinking For the Future of Libraries" is the first of 3 days of 1-hour webinars that are part of the 2017 Wild Wisconsin Winter Web Conference,  Attend as many as you'd like; there are 19 in all.
Change is inevitable and threats are real, but what may need to change the most is how you think and talk about what your library is and why it exists. Libraries must take an active, visible role in building sustainable, resilient, and regenerative communities. Our future depends on it.
We will explore how to infuse the core value of sustainability into everything we do, taking a "whole systems approach" to leading our libraries into the future and building our base of support among those we serve along the way.
At this session you will learn more about "sustainable thinking" and how it can help you see opportunities to move your library forward, secure operating funds, and generate intense loyalty from those you serve.
After participating in this program, you'll be able to:
• Understand the importance of the mantra "Community First"
• Articulate the "why" behind the "what"
​• Advance with confidence into the unknown future of your library
Presenter: Rebekkah Smith Aldrich, Coordinator for Library Sustainability at the Mid-Hudson Library System (NY)
This webinar is part of the 2017 Wild Wisconsin Winter Web Conference which is supported by all 16 library systems in Wisconsin.