Date:
Monday, August 21, 2017 -

12:00pm

to

1:00pm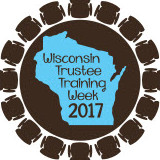 How to Turn Your Library Board into an Effective Team
Register here

High-performing boards are also high-performing teams. However, just like other types of teams, boards can be challenging. At times, collaboration can lead to innovative, amazing solutions that one person alone could not have created. On the other hand, boards can get caught up in ineffective conflict, resentment, and decreased effectiveness.
In this webinar, we will explore the research and best practices on leading teams, and how that applies to library boards. We will examine what makes teams effective and successful, and what makes them fall flat. You will have the opportunity to analyze your board to determine how it can become more effective and successful. You will leave with an action plan for your next steps to making your board into a high-performing team.

Learning objectives:
Understand the behaviors and practices of successful teams and boards
Learn research-based advice to make your trustee board more effective
Create an action plan to begin the process of helping your board become more effective
The webinar will be recorded, and will be available for viewing soon afterwards.
All library board trustees, library staff, volunteers, and Friends group members are welcome to participate.  There is no charge.
Contact hours for continuing education toward public librarian re-certification: 1
To participate: all you need for the visual is either...
• an internet-connected computer; you can test your computer & connection ahead of time, or
• an iPhone®, iPad® or Android® device; just download the free GoToWebinar app ahead of time
For the audio, either...
• earbuds, headphones, or speakers connected to your computer or device, or
• use a telephone or speakerphone to call in (long distance rates apply)
New to webinars?
• View the Attendee Guide so you'll know what to expect. 
•  As soon as you register for a webinar, a confirmation email will be sent to you from Jean Anderson via GoToWebinar Global Customer Support <customercare@gotowebinar.com>.
• You'll receive an email reminder prior to each webinar, which will have a link which reads, "Click here to join" — this is the link you'll click to connect to a session.
• Before joining a webinar session, please turn off other software or processes on your computer that would compete with your Internet bandwidth. (Programs like automatic updates, instant messaging, email, etc., if running during the webinar, may degrade the quality of the webinar's audio and video.)
This webinar is part of the Wisconsin Trustee Training Week series, which was coordinated by the South Central Library System, and is supported by Arrowhead Library System, Bridges Library System, Indianhead Federated Library System, Lakeshores Library System, Manitowoc-Calumet Library System, Milwaukee County Federated Library System, Monarch Library System, Nicolet Federated Library System, Northern Waters Library Service, Outagamie Waupaca Library System, Southwest Wisconsin Library System, Winding Rivers Library System, Winnefox Library System, and Wisconsin Valley Library Service.