The 1,000 Books before Kindergarten program is a free program that encourages parents and children to read 1,000 books before he or she enters school. Winnefox has partnered with Bridges Library System to make this program available to your patrons. 
The app is available in the Google Play Store OR the iTunes/Apple App Store on their mobile device.  Simply tell your patrons to search for "1000 books before kindergarten" and look for the app from the County of Waukesha.  The icon for the program is a light blue circle containing a book with the number "1000" in it: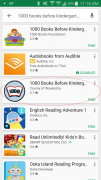 When they choose that result, they will be presented with the option to install the app: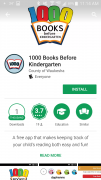 Once they have the app successfully installed, they will need to click "Create Account".  (If they already have an account, they can enter their credentials and log in.)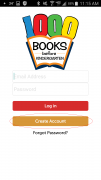 In order to create an account, your patron will be prompted to enter some identifying information, including email address, password, parent's name and zip code. They should then click on "Select your library."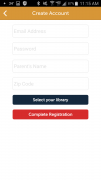 The program cross-references the zip code provided to a nearby library...  They should select the library, and complete their registration.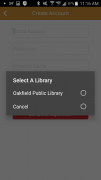 They will be asked if they want to share their email address with the library they selected (which is optional), and then their registration will be complete. 
From there, the patron can add a child (or multiple children), search for and/or add books to each child's reading list, and review their child's achievements.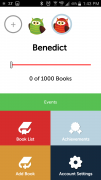 There is a toolkit available with downloadable graphics and promotional materials as well as newsletter and post example and a page with answers to frequently asked questions.